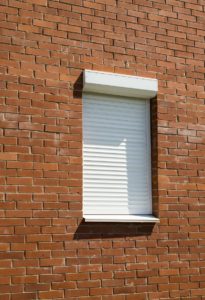 Do you need hurricane storm shutter installation in Ft. Pierce, FL that are both reliable and affordable? You'll be glad to know that you can that and more when you work with us. You'll also have a wide variety of shutter brands and styles at your fingertips when you call us. You see, we pride ourselves on providing excellent services. You can count on us for the best of the best from us. Whether you need one shutter installed or 10 shutters replaced, we'll be there when you need us the most. Call us now for a fair estimate. We look forward to helping you today.
Benefits of Getting Shutters Replaced
Excellent Storm Protection
Better Property Value
Wards Off Water Damage
Superior Home Security
Reliable Shutter Services
Installations/Replacements
Maintenance/Improvement
Repairs
Why Our Services Are a Cut Above the Rest
Family Owned Business
Fully Insured
Dependable Services
Quality Materials
Best Rates
Call Us Now for a Fair Estimate
Call us today for a fair estimate. You'll be glad that you did.