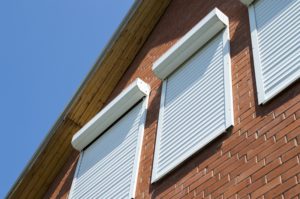 Searching out hurricane storm shutter installation in Port St. Lucie, FL? Would you prefer to use a service that dependable and affordable? The great thing is that's just the beginning of what you'll appreciate about our services. You can count on us for a stunning variety of shutter brands and styles. Whether your project is small or large, you can count on us for excellence. Call us today for a fair estimate. You'll love what you get from us.
Get New Shutters Today
Better Storm Protection
Increased Property Value
Prevents Water Damage
Improved Home Security
Incredible Shutter Services
Repair
Installation
Maintenance
Improvement
Replacement
Why Our Services are the Best
Family Owned Business
Fully Insured
Dependable Services
Top of the Line Materials
Fair Rates
Call Us Now for a Fair Estimate
Call us today for a fair estimate. We look forward to serving you.