If you want the best impact doors and windows in Vero Beach, FL, then we're the best choice for hurricane protection. We'll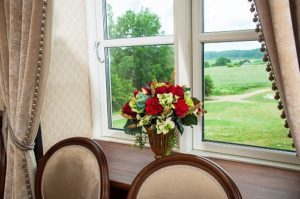 give you a fantastic services at a great price. Call us now for a free estimate.
Impact Resistant Glass That You Can Count On
Here's a few reasons that you'll be glad you have impact resistant glass once hurricane season starts:
It stays in one piece.
It stand up to severe weather.
It provides year round protection.
It replaces storm shutters.
Your home will be more energy efficient.
You'll have superior UV protection.
You'll have better noise reduction.
You may get better insurance rates.
 Hurricane Doors and Windows Are What You Need
Call us now for any of the following:
hurricane windows and doors
impact resistant windows and doors
high impact windows and doors
Serving All of Vero Beach
Vero Beach
Sebastian
Rockledge
Port St. Lucie
Melbourne
Fellsmere
Fort Pierce
Palm Bay
Get a Free Estimate Today
Call us for a free estimate. We look forward to helping you.
We also serve Ft. Pierce, Fellsmere, Melbourne, Port St. Lucie, Palm Bay, Sebastian, and Rockledge.