Need hurricane impact windows and doors in Ft. Pierce for your home or office? You'll be pleased to know that you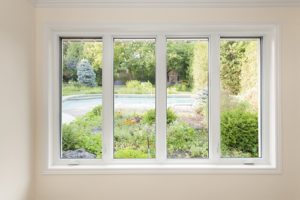 can get dependable window and door installation services from us for a competitive price. Whether you need all of your windows replaced or just one, you can rely on us for a job well done. Call us today for a free estimate and get your home ready for hurricane season. We look forward with great anticipation to making your project a success from the word go. You'll always get the most affordable impact windows and doors from us.
Why Impact Resistant Glass Is a Great Choice
Looking for the best impact windows and doors against hurricanes and thefts online? Here are some of the reasons impact resistant glass makes your home safe during hurricane season:
Stays in one piece when struck by debris
Protects building from storm winds
Constant hurricane protection
No hurricane shutters needed
Energy efficient glass
Provides UV protection
Reduces outside noise
May provide better insurance rates
Get the Best Hurricane Windows and Doors
You'll always get the best installation from us. We provide quality windows and doors from our trusted manufacturers that have the appropriate thickness to keep your home safe. Call us for:
hurricane windows and doors
high impact windows and doors
impact resistant windows and doors
Proudly Serving All of Fort Pierce
Get installation service in the following areas:
Fort Pierce
Fellsmere
Melbourne
Palm Bay
Port St. Lucie
Sebastian
Rockledge
Call Us Today for a Free Estimate
Want to get new high impact windows and doors for your home or business that don't need protection from shutters? Call us today to speak to a local installer.
We also serve Fellsmere, Melbourne, Palm Bay, Port St. Lucie, Rockledge, Sebastian, and Vero Beach.