On the lookout for  hurricane impact windows and doors in Palm Bay, FL, to keep your home safe during hurricane season?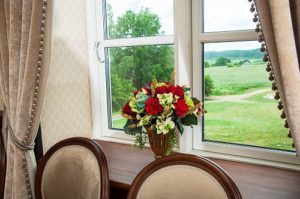 Don't look any further. You can count on our fantastic installation services whether you need a door replaced or all new windows in your home installed. We take pride in what we do and we value our customer relationships. When you work with us, we make sure you're pleased with our services. Call us today for affordable impact windows and doors for your home. When hurricane season starts, you'll be glad your home is safe and secure.
Impact Resistant Glass Is Convenient and Dependable
If you need impact windows and doors to protect your home against hurricanes and thefts, then you'll enjoy using our installation services. You see, when you have impact resistant glass, you're always ready for hurricane season. Here's a few reasons you'll be glad you have it when severe weather is predicted:
Stay in one piece by design, even when storm debris hits it.
Protects against severe weather
Never ending storm protection
Storm shutters aren't needed
Makes your home energy efficient
Provides UV protection
Reduces outside noise
Get better insurance rates
Always the Best Hurricane Doors and Windows
You can count on the impact glass you get from us. It's from the top manufacturer and is the appropriate thickness for lasting storm protection. Call us for:
high impact windows and doors
impact resistant windows and doors
hurricane windows and doors
Professionally Serving Palm Bay
You can count on our services in the Palm Bay area:
Palm Bay
Melbourne
Fellsmere
Fort Pierce
Rockledge
Port St. Lucie
Sebastian
Call Us Now for a Free Estimate
Call us now for a free estimate from our local installation experts in Palm Bay.
We also serve Ft. Pierce, Fellsmere, Melbourne, Port St. Lucie, Rockledge, Sebastian, and Vero Beach.