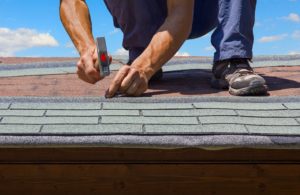 Do you need a dependable roof repair contractor in Ft. Pierce? Do you want to partner with someone who you can count on for a competitive price for all of your roofing needs? If getting the best service for your home or business is important to you, then you'll enjoy partnering with us. Our roof repairs simply can't be beat. We hold our work to high standards and always get the job done right the first time. Call us now for a fair estimate. Our roofers are ready to help you.
Get the Best Roofing Services Today
Here are just some of the roofing services we provide. These services are available when you need them the most.
Reroofing Service
New Roof Installation
Roof Maintenance
Roof Replacement
Roof Repair
Proper Roofing Installation
clay tile
ceramic tile
rubber roof
shingle
concrete roof
gable
flat
metal
plus more!
Top Signs That You Need Roof Repair
Not sure if you need roof repair? Here are some of the common signs that your roof needs attention:
Damaged Roof Tiles/Shingles
Missing Roof Tiles/Shingles
Clogged Gutters
Leaky Roof
Water Damage
Mold Growth
Curling Shingles
Roof Over 12 Years Old
Roofers You Can Depend On
Family Owned/ Operated
Fully Insured
Reliable Services
Best Materials
Fair Prices
Call Us Now for a Fair Estimate
Call us now to speak to one of our qualified roof contractors. You'll get a free roof repair estimate and a competitive price when you call us. We look forward to assisting you.
We also provide service in Fellsmere, Melbourne, Palm Bay, Port St. Lucie, Rockledge, Sebastian, and Vero Beach.