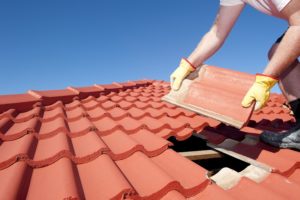 Are you looking for a roof repair contractor in Port St. Lucie that you can depend on for your next roof project? Do you also want to get a fair price for these roofing services? Then you'll be glad to know that you'll get that and more when you work with us. If you notice visible damage to your roof, you can count count on us for reliable repairs at a competitive price. You see, we hold our work to a high standard and are committed to excellence. Call us today. Our roofers forward to making your project a complete success.
Signs That You Need Roof Repair
Think you may need roof repair? Here are few reasons to give us a call to to take a look at your roof:
Damaged Roof Tiles/Shingles
Missing Roof Tiles/Shingles
Clogged Gutters
Leaking Roof
Interior Water Damage
Mold Growth
Curling Shingles
Roof Over 12 Years Old
Why Call Our Roofers Today
Family Owned and Operated
Insured for Your Protection
Dependable Services
Quality Materials Used
Competitive Prices
Call Us Today
Call us today for a fair estimate from our roof contractors. You'll get a competitive price from us. We look forward to serving you today.