Do you need outstanding storm window installation in Ft. Pierce, FL? Do you want to get it for a fair and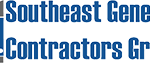 affordable price? Your search is over, because you'll get that and more from us. You can count on us to for windows that you can depend on every day of the year. No other service compares. Call us for a fair and accurate estimate today. Remember, no job is too big or too small for us.  We look forward to hearing from you today and taking care of all of your home improvement needs.
A Few Benefits of Replacing Your Windows

New windows improve the look and feel of your home. Here's just some of the benefits you can expect when you get new windows installed or replaced today.
Improved Home Security
Better Energy Bill
Increased Property Value
Controlled Outside Noise
You're smart enough to see that new windows make for a more comfortable and secure home. Old windows can't give you the same level of insulation and sun protection that you get from the windows of today. When you're enjoying the benefits, you'll be glad you replaced your old windows for new ones.
Fantastic Window Install Services
You can get a wide variety of window installation services for your home from us. Take a look at the following to see what we can do for you today. You'll get just what you need when you work with us.

Glass Window Services
Storm Window Services
Commercial Window Services
Residential Window Services
Simply put, if you need any type of windows installed in your home, you can count on us for a job well done. You'll be pleased with what you get from us.
You can always count on our local home window installers for:
replacement window installation
new construction window installation
home window installation
commercial window installation
You can count on us for for a fair and affordable price.
Types of Storm Windows
You'll get the best storm windows from us. Here are some of the types of windows we provide:
replacement storm windows
custom storm windows for old/historic homes
exterior storm windows
vinyl storm windows
aluminum storm windows
triple track storm windows
double track storm windows
aluminum storm windows with screens
hurricane impact windows
hurricane resistant windows
hurricane impact french windows
hurricane proof sliding glass windows
hurricane impact patio windows
impact french windows with built-in blinds
Why Our Services Are Better

Our services are a cut above the rest. The competition simply does not compare. Here are just some of the reasons why you'll enjoy working with us.
Family Owned
Totally Insured
Reliable Services
Best Materials Used
Competitive Costs
You can count on our knowledge and experience to meet your needs. Whether you need one window replaced or all of your windows replaced, we'll be there when you need us the most.
When to Replace Your Windows
Not exactly sure if you need to replace your windows? Here are a few signs that you should get the job done soon:
Your windows are extremely difficult to open and shut.
Your windows do not stay open on their own anymore and need to be propped up in order to remain in the open position.
You try to insulate them on your own with plastic wrap to keep the draft out of your home.
You feel air coming through your windows on windy days.
Your windows feel cold and wet.
Your windows do not lock anymore.
Your windows are cracked, damaged, or otherwise visible broken, but still operable.
These signs need to be taken seriously. Windows don't improve on their own and will only get worse. Replace them when the problems are small.
Serving All of Ft. Pierce
Here are some of the nearby areas that we serve: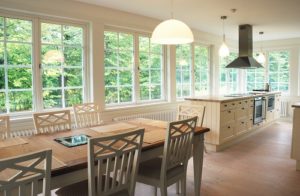 Fort Pierce
Fort Pierce
Fellsmere
Melbourne
Palm Bay
Port St. Lucie
Sebastian
Rockledge
Give us a call, even if you don't see your town listed. We may be able to come out to you.
Call Us for an Estimate Today
Call us today for dependable and affordable window installation service in Fort Pierce. We'll make a success of your project.
We also serve Fellsmere, Melbourne, Palm Bay, Port St. Lucie, Rockledge, Sebastian, and Vero Beach.