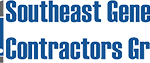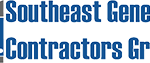 Wouldn't it be great to find a storm window installation Melbourne, FL that you can rely on for fantastic services at great prices? You'll be pleased to know that your search is over, because you'll get that and more when you partner with us. You'll have your choice of window styles and brands. In fact, if you're dreaming of it, we'll install it for you. No matter how many windows you need installed, you can count on a job well done from us. Call us today for a fair estimate. You'll love the services you get from us.
Benefits of New Windows
Improved Home Security
Reduced Energy Bill
Better Property Value
Reduced Outside noise
As you can tell from the above list, new windows are a great investment into the safety and comfort of your home. Once you get them installed you'll wonder how you ever lived without them.
Get New Storm Windows Today
Need to replace your windows? You can get the following types of windows from us today:
replacement storm windows
hurricane proof sliding glass windows
hurricane impact patio windows
impact french windows with blinds
triple track storm windows
double track storm windows
hurricane impact windows
hurricane resistant windows
custom storm windows for historic homes
exterior storm windows
vinyl storm windows
aluminum storm windows
aluminum storm windows with screens
hurricane impact french windows
and more
You can always rely on us for installation service at a competitive cost. Call us now for the following services from our professional local window installers:
replacement window installation
new construction window installation
commercial window installation
home window installation
How to Tell If You Need New Windows
Are your windows not what they used to be? Have you lived in your current home for a while? Here are few things to look for when considering new window installation or replacement. This will help you decide if it time to say goodbye to your old windows and hello to new windows.
You have a difficult time operating them and need to use force to open and close them.
They don't stay open on their own anymore and need to be manually propped up.
You can no longer lock them.
They feel cold and damp.
They're operable, but they're visibly broken or cracked.
Cold air easily comes in from outside and your air conditioned air seeps out during the day.
Opening, shutting, and locking your windows should be easy. If it's an effort to use them, then they're on their way out. Remember, just because you can operate a broken window, doesn't mean it's safe to do so. Get new windows for your home and enjoy a lower electric bill and a more comfortable living space.
Fantastic Window Services
Here are a few of our great window services:

Glass Window Installation
Storm Window Installation
Commercial Window Installation
Residential Window Installation
You can use our services for any kind of window in your home. A full line of home improvement services is at your fingertips when you use any of our incredible services.
Why Use Our Window Services
Family Owned & Operated
Insured Services
Reliable Services
Best Materials Only
Affordable Rates
You simply can't beat our services. The best of the best is what you'll get from us.
Serving Melbourne and the Surrounding Area
Vero Beach
Fort Pierce
Fellsmere
Melbourne
Palm Bay
Port St. Lucie
Rockledge
Sebastian
Don't see your hometown listed above? Call us anyway! We may be able to come out to you today.
Call Us Today for a Fair Estimate
Give us a call today for a fair estate.  It's never too late to turn your house into a comfortable home that you and your family thoroughly enjoy living in. We look forward to helping you with all of your window needs in Melbourne.
We also serve Ft. Pierce, Fellsmere, Palm Bay, Port St. Lucie, Rockledge, Sebastian, and Vero Beach.