Searching for a storm window installer in Port St. Lucie, FL? Want a competitive price for services you can rely on? The great thing is you'll get that and more when you use our window installation services. You'll get  to choose from a wide variety of window styles and brands that are all the very best quality when you give us a call. Whether you need one window replaced or all of your windows replaced, you can count on us for a job well done. No other window service can beat what you can get from us. Call us now for a fair estimate. We look forward to making your project a success.
Benefits of Getting Your Windows Replaced
Improved Home Security
Less Expensive Energy Bill
Better Property Value
Reduced Outside noise
When to Get Your Windows Replaced
Is it time to let go of you old windows? Still not sure if you should keep them? Here are some of the signs that you need to install new ones.
It's difficult to open and close your windows.
You can no longer lock your windows.
You can not keep your windows open without a physical prop.
Your windows operate, but have visible damage.
Your windows let in air from outside.
Your windows are cold and damp when you touch them.
These are just some of the signs that it's time to get new windows. If you notice any of them at your home, call us immediately. You shouldn't have to struggle to open and close your windows. In fact, you should be able to do it with ease. If air is coming into your home, the cool air conditioning is leaving it as well. Put a stop to an unfairly high electric bill and get new windows today.
Use Our Storm Window Company for Your Next Installation
If you need new windows, you can count on our contractor services to get the job done right the first time. Here are just some of the windows we provide:
aluminum storm windows with screens
hurricane impact windows
hurricane resistant windows
hurricane impact french windows
hurricane proof sliding glass windows
replacement storm windows
custom storm windows for old/historic homes
exterior storm windows
vinyl storm windows
aluminum storm windows
triple track storm windows
double track storm windows
hurricane impact patio windows
impact french windows with built-in blinds
Our professional window installers can be counted on for:
home window installation
replacement window installation
new construction window installation
commercial window installation
The Best Window Replacement Service
Here are just some of the unbeatable services you can get from us.
Glass Window Install
Storm Window Install
Commercial Window Install
Residential Window Install
We provide a full line of home improvement service. If you need a window service other than what listed above, you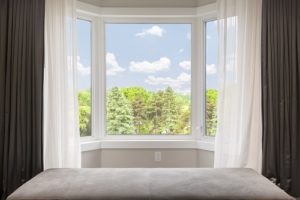 can count on us to provide it for you.
Why Give Our Services a Try
Family Owned and Operated
Totally Insured
Reliable Services
Best Materials Only
Fair Rates
Our customers always come first. When you work with us, your needs will be met and any work you get from us will be done to your ultimate satisfaction. You always get a job well done from us.
Serving Port St. Lucie & Beyond
Here's just of the town in our extensive service area. We'll be glad to serve you today.

Vero Beach
Fort Pierce
Fellsmere
Melbourne
Palm Bay
Port St. Lucie
Rockledge
Sebastian
If you don't see your town listed above, call us anyway. We maybe able to come to you.
Call Us Now for A Fair Estimate
Call us today for for a fair and accurate estimate for your home or business. We're ready to make your window installation project in Port St. Lucie a true success.
We also serve Ft. Pierce, Fellsmere, Melbourne, Palm Bay, Rockledge, Sebastian, and Vero Beach.