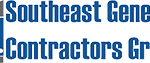 Are you looking for a storm window installer in Sebastian, FL? You'll be glad to know that you can depend on us for reliable services for a fantastic price. You'll be able to choose from many styles and brands of top quality windows when you partner with us.Our team of professionals will do a fantastic job, no matter how many windows you need. Give us a call us today for a fair installation estimate. No other company will work as hard as we do for you and your family.
Why Get Your Windows Professionally Replaced
Better Home Security
Cheaper Energy Bill
Higher Property Value
Less Outside noise
Window Installation Services
Glass Window Installation
Storm Window Installation
Commercial Window Installation
Residential Window Installation
Why Use Our Services
Family Owned/Operated
Fully Insured
Dependable Services
Quality Materials Only
Best  Rates
Call Us for a Fair Estimate
Call us now for the best window services for your home or business. We look forward to making your project a success.