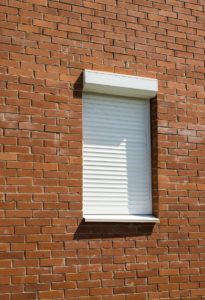 Do you need hurricane storm shutter installation in Ft. Pierce, FL that are both reliable and affordable? You'll be glad to know that you can that and more when you work with us. You'll also have a wide variety of shutter brands and styles at your fingertips when you call us. You see, we pride ourselves on providing excellent services. You can count on us for the best of the best from us. Whether you need one shutter installed or 10 shutters replaced, we'll be there when you need us the most. Call us now for a fair estimate. We look forward to helping you today.
When to Get Hurricane Shutters
If you've lived in Florida for any amount of time, then you know that hurricane season comes every year. With that comes a real chance of a hurricane and severe weather. These storms are capable of causing extreme damage to the area they hit. That's precisely why you need to prepare your house with proper hurricane storm shutters that will keep your family and home safe.
The best time to get storm shutters installed is well before the storm comes, and preferably before hurricane season starts or after it ends. This will give you more time for your installation or replacement project, because there's less demand during this time. It also gives you time to familiarize yourself with the shutters and learn how to open and shut them with ease. Don't be left in the dust when a hurricane warning comes on the news. Get your storm shutters today and rest easy.
Benefits of Getting Shutters Replaced
Hurricane storm shutters offer the best protection for your home in the face of a hurricane. They keep wind blown debris and hurricane force winds out of your home. If these extreme winds get into your home they can cause significant structural damage and possibly blow the roof off your house. Reinforcing your windows with tape is not going to cut it when a hurricane is blowing down your road.
Here's just of the reasons you should consider getting hurricane shutters today:
Excellent Storm Protection
Better Property Value
Wards Off Water Damage
Superior Home Security
Reliable Shutter Services
Installations/Replacements
Maintenance/Improvement
Repairs
Serving Fort Pierce and Beyond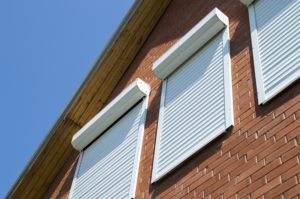 Need service in Fort Pierce or somewhere nearby? You'll be glad to know that you can get service in any of the following areas:
Fort Pierce
Vero Beach
Palm Bay
Port St. Lucie
Fellsmere
Melbourne
Sebastian
Rockledge
If you don't see your town in the above list. We may be able to come to you if you live nearby.

Why Our Services Are a Cut Above the Rest
Your needs always come first when you partner with us for your new roof or roof repair. Here'
s just a few reasons you'll enjoy using our services:
Family Owned Business
Fully Insured
Dependable Services
Quality Materials
Best Rates
Call Us Now for a Fair Estimate
Call us today for a fair estimate for hurricane shutters in Fort Pierce. You'll be glad that you did.
We also serve Fellsmere, Melbourne, Palm Bay, Port St. Lucie, Rockledge, Sebastian, and Vero Beach.