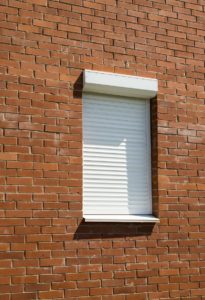 Wouldn't it be wonderful to find reliable hurricane storm shutter installation in Palm Bay, FL? What if you could also get them for a fair and affordable price? The great news is you can count on us for affordable and dependable services today. We have a full range of shutter styles and brands that will fit your exact needs.Our serviceman are ready to assist you, whether you have a small or large installation project. No matter what you need us for, we'll get the job done correctly the first time.. Call us today for a fair estimate.
Why Get  New Storm Shutters
If you live in Florida in a coastal area, then you know hurricane season is a turbulent time of year. That's because a hurricane can roll through at any time during these months. Extreme weather and hurricane force winds are nothing to laugh at. It's in your best interest to protect your home and family with dependable hurricane storm shutters. They'll keep hurricane force winds and wind blow debris out your home. That's important, because extreme winds can wreak havoc on the structural integrity of your home and roof.
Here's a few reasons why you need storm shutters for your home:
Strong Storm Protection
Improved Property Value
Stops Water Damage
Increased Home Security
Don't wait until the last minute to get new shutters for your home. The ideal time time to get hurricane storm shutter is way before hurricane season begins. That's because during hurricane season, a hurricane can blow off the ocean at any time. It's far better to be prepared ahead of time and have all of your shutters installed before a hurricane warning ever starts. This will allow you to get used to the storm shutters, have adjustments made if necessary, and learn how to use them properly.
Reliable Shutter Services

You'll be pleased to know that you can count on us for a wide variety of storm shutter installation services:
Repair
Installation
Replacement
Improvement
Maintenance
You can depend on us for all of your storm shutter needs, as we are a full service general contracting company. We're more than happy to provide you with what you want.
Serving Palm Bay and the Nearby Area
Palm Bay
Fort Pierce
Vero Beach
Port St. Lucie
Fellsmere
Melbourne
Rockledge
Sebastian

Why Use Our Services
Considering using our services for the first time? Here are just some of the reasons you'll be happy that you did.
Family Owned Business
Insured Services
Dependable Services
Top Materials
Fair Rates
Call Us for a Fair Estimate Today
Want a fair estimate? Call us today and we'll be glad to help you.
We also serve Ft. Pierce, Fellsmere, Melbourne, Port St. Lucie, Rockledge, Sebastian, and Vero Beach.
If you can get someone to do my essay at a reasonable cost, and you could be asking. It depends on how reliable the company is. Cheap services may be unreliable and let you down by missing deadlines and failing to complete the assignment. If you'd like to get https://indiaeducationdiary.in/the-best-essay-writing-services-top-companies-offering-assignment-help/ essays of top quality, it is essential to keep an eye on these points.