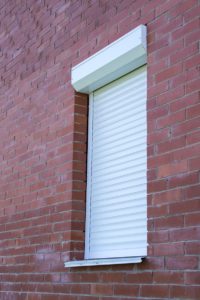 Do you need reliable hurricane storm shutter installation in Sebastian, FL? You'll be glad to know that you'll get dependable services for an affordable rate when you work with us. You see, we provide a large variety of shutter styles and brands. You'll get exactly what you need from us. Whether you need a large installation done or a small replacement taken care of, you can count on us for a job well done. Call us now for a fair estimate on our services.
Why Get New Storm Shutters
Get ready for hurricane season before hurricane season starts. You'll get the storm protection you need from us. Get the best for your home and family, and have hurricane shutters installed today. The protection you get from our shutters is far superior than any other window or door reinforcement.  You'll also save yourself the time and stress involved in shopping for plywood before a hurricane strikes. That's surely the last place you want to be before a hurricane. When you have shutters installed, your home is prepared in advanced and all you have to do is shop for extra food and water. That's a much better position to be in when a storm is on the horizon.
Here's why you'll be glad you got storm shutters installed:
Better Storm Protection
Increased Property Value
Decreases Water Damage
Increases Home Security
Reliable Shutter Services
Maintenance
Repair
Improvement
Replacement
Installation
Serving All of Sebastian
Sebastian
Rockledge
Fellsmere
Port St. Lucie
Palm Bay
Fort Pierce
Vero Beach
Melbourne
Why Use Our Services
Family Operated
Fully Insured Services
Terrific Services
Best Materials
Competitive Rates
Get a Fair Estimate Now
Call us now for a fair estimate? You'll be glad that you did.
We also serve Ft. Pierce, Fellsmere, Melbourne, Port St. Lucie, Palm Bay, Sebastian, and Vero Beach.