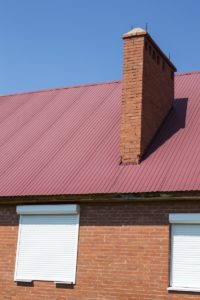 Looking for dependable hurricane storm shutter installation in Vero Beach, FL? Wouldn't it be great if you could get those services for a fair and affordable price? You'll be glad to know you can get just that from us. We provide a variety of shutter brands and styles, so you'll always get what you need when you call us. Whether you need one shutter replaced or need a new set of shutters installed, we'll get the job done right the first time. Call us today for a fair quote on our affordable services.
Replace Your Shutters Today
Not sure if you need hurricane shutters? Here are some of the main benefits of installing them:
Better Storm Protection
Increased Property Value
Prevents Water Damage
Improved Home Security
When Is the Best Time to Get Shutters Installed?
If you're building your home new, then it goes without saying that you should have hurricane shutters installed then and there. However, you can depend on us to install them, even if your house is already built. Hurricane shutters can installed on windows, doors, and even over garage doors. They add strength and durability to your home that's needed in Florida.
The thing is, many people wait until a hurricane is brewing out in the Atlantic to get shutters installed. That's a chaotic situation and not an ideal time to renovate part of your home. So, the best time to get them installed is way before hurricane season. This will give you time to get used to them, learn how to use them, and get the ones that are just right for without being in a life or death rush.
Shutter Services
You can depend on us for a wide variety of shutter services as we are a full service general contractor company. The following are just some of the services you can get from us today:
Installation
Replacement
Maintenance
Repair
All of our services are offered at competitive rates. No other general contractor offers the same level of service that we do. You can depend on us for a job well done every time.
Serving All of Vero Beach
You can count on us for impeccable service in Vero Beach and the surrounding areas. Here are just some of the towns and cites that we serve:
Vero Beach
Melbourne
Fort Pierce
Palm Bay
Fellsmere
Port St. Lucie
Sebastian
Rockledge
Our service area includes the surrounding Melbourne area and the entire Treasure Coast. Call us today to find out if we serve your town or city.
Why Call Us for Service Today
Family Owned & Operated
Insured for Your Safety
Reliable Services
Best Materials
Competitive Rates
Call Us Today for Great Service
Call us now for a fair estimate on our shutter services in Vero Beach. We look forward to serving you today.
We also serve Ft. Pierce, Fellsmere, Melbourne, Port St. Lucie, Palm Bay, Sebastian, and Rockledge.
Writing essays from professionals is a great way to improve your marks and reduce stress when writing. The essays aren't easy to write especially when nursing research topics there is a strict deadline. Your essay can be written on time, with the assistance of professional writers.