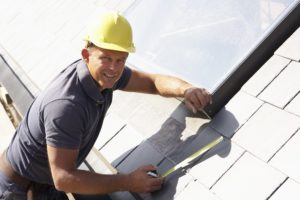 Need a roof repair contractor in Fellsmere that you can rely on for a full range of local roofing services? You'll be glad to know that you can get all of that for a competitive price from our local contractors. When you partner with our roofing contractors, you'll get the best roofing services. In fact, you can give us a call whether you need a small repair or a completely new roof. We always get the job done right the first time. We look forward to hearing from you today for a free roof estimate. Find out how much a new roof costs. Whether you need a new metal roof or want to fix a leaking roof, you can count on us.
Why You Need Local Roof Repair
Not sure if you need roof repair? Here are some of the common signs that your roof needs to be evaluated:
Broken Roof Tiles/Shingles
Missing Roof Tiles/Shingles
Clogged Gutters
Leaky Roof
Water Damage
Mold Growth
Curling Shingles
12 Year+ Old Roof
How Much Will a New Roof Cost Me?
Are you trying to find out just how much it will cost to reroof your business or home? That price will be determined by a number of factors, such as the size of your home and the roofing material you want to use.You see, the price of a roof for a 2,000 foot square home is going to be different than a 3,000 square foot home.  The same thing goes for materials such as slate, shingle, and metal.  The good thing is you can count on us for a fair and accurate estimate. Our prices are extremely competitive. You're not likely to get a better price or service from any other local roof installer. Call us today for a new roof. You'll be glad that you did.
Want a New Metal Roof?
The nice thing about these roofs is that most of them are rust resistant and they don't need a lot of maintenance.  They may last up to 40 years and since they reflect heat away, they help keep your home cool, which is nice when you live in Florida. They are made to resist severe weather and they add a beautiful modern look to any home. These are just a few reasons why you want a metal roof.
Want a Shingle Roof Installed?
Shingle roofs are affordable, come in many colors, and require little maintenance. These roofs are fire resistant and may last up to 20 years. They are a great choice for your home.
Want a Tiled Roof Reroofed?
These roofs are very durable and may last up to 50 years. They're fire resistant, beautiful, and are the classy touch you need for your home.
Want a Polymer Roof Repaired?
These roofs are eco-friendly, durable, and fire resistant. They resemble slate roofs and are a great choice for any homeowner.
How to Choose a New Roof – Let Our Local Roofing Contractors Help You
Price – Like anything else, you need to have a budget set for your new roof. The good thing is when you call us you'll get a

Get Roof Repair in Fellsmere, FL today.

free estimate and a competitive price. When you call us, let us know your budget and we'll help you get the new roof you need.

Durability – Every roof has a different life expectancy. When you speak to us we'll let you know who long each roofing material lasts.
Hurricanes – If you live in Florida, you need a roof that is extremely durable and ready for the hurricanes. We'll let you know how each roofing material stands up to severe weather.
Style – Your roof needs to match the rest of your home. We'll help you get the right color and style.
Building codes – We meet all building codes and get the job done well.
Do New Roofs Lower Insurance Premiums?
If your roof is old and in bad condition or doesn't meet current building codes, a new roof may lower your insurance premium. All of this depends on your insurance company. Call your agent and let them know you're ready to get a new roof and ask them if that will qualify you for any discounts. Ask them if you need a specific type of roof and any other specifics to qualify for the discounts.
How to Pick Your Roof Shingle Colors from the Best Roofers
Light colors add a cool feel to your home.
Grey and green make your home look beachy.
Orange and red bring out the sunset and sunrise.
Any color looks good with a white house.
Black, green, and blue look good on a beige house.
Brown, green, and grey look good on a wood house.
Green and grey look good on a brown home.
Serving All of Fellsmere, FL and Nearby Zips
Want to find roofers in your area? When you need the best roofers in your area, we're the ones to turn to. We proudly serve the following areas:
Fellsmere
Melbourne
Vero Beach
Fort Pierce
Palm Bay
Port St. Lucie
Sebastian
Rockledge
Roofers You Can Count On
Here's just some of the reasons our customers enjoy working with us:
Family Owned/Operated Services
Fully Insured Roofing Services
Dependable Services
Top Materials Used
Competitive Prices
Call Us Today
Call us now for a fair roofing estimate for your home or business. We look forward to serving you today.
We also serve Ft.Pierce, Melbourne, Palm Bay, Port St. Lucie, Rockledge, Sebastian, and Vero Beach.