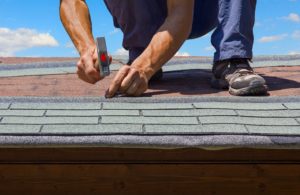 Want a roof repair contractor in Ft. Pierce for reroofing or a new roof? Trying to find a roofer in your area that offers affordable roof repair costs? Do you want to partner with someone who you can count on for a competitive price for all of your roofing needs? If getting the best service for your home or business is important to you, then you'll enjoy partnering with our roofing contractors. Our roof repairs simply can't be beat. We hold our work to high standards and always get the job done right the first time. Call us now for a free estimate for roof repair. Our roofers are ready to help you. A leak-free roof is just a call away.
Get the Best Local Roofing Services Today – Roof Installation & Leak Repair
Here are just some of the roofing services we provide. These services are available when you need them the most.
Reroofing Service
New Roof Installation
Roof Maintenance
Roof Replacement
Roof Repair
Roof leak detection
Proper Roofing Installation from Our Roof Repair Contractors
clay tile
ceramic tile
rubber roof
shingle
concrete roof
gable
flat
metal
plus more!
Want a Roof from the Best Local Roofing Contractors in Your Area?
Here's some roofing information you can use. Call us today. We'll be glad to estimate your roof repair costs.
Why Get a New Metal Roof Installation?
Metal roofs are generally rust resistant and do not require a lot of maintenance. They also reflect heat away from your home,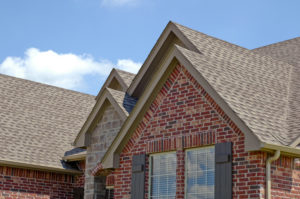 which is a good thing when you live in Florida. They are very durable and can last up to 40 years. They're attractive, fire resistant, and stand up to extreme weather.
Why Go for a Shingled Roof Installation or Repair?
Shingled roofs come in a wide variety of colors and are generally an affordable roofing choice. They usually last for 20 years and have a high fire rating. These roofs do not require a lot of maintenance.
What About Tiled Roof Repair?
These roofs are very durable and can last up to 50 years. They are available in many colors and are fire resistant. If you want to add to the beauty of your home, this is the way to go.
What About Polymer ReRoofing?
This a great eco-friendly choice, as this roof is made from recycled materials. They're fire resistent and don't need a lot of maintenance.
There's a roof for every home and every budget. Call us today to learn more and speak to a roofing expert.
How Much Will a New Roof Cost from a Licensed Roof Contractor?
Wondering how much a new roof will cost? This is going to vary and will depend on the size of your home and the roofing material you want to use. A 500 square cottage and a 2000 square home will have 2 roof prices, the same way the average cost for a 300 square foot home will have a different estimate than a beach bungalow. Metal, tile, polymer, and shingle roofing materials all come at different price points.  It's simply different costs per square foot when replacing different roofs. The good news is you'll get a free estimate from us and a very competitive price. No cost estimator needed. Our roof repair costs are fair. We stand behind our work, so you can count on a job well done from us. Whether you need to know the cost of a tile roof or want to stop a leaking roof, we can always help you.
How to Choose Your Shingle Colors from Our Roofing Company
Greys and greens give a beachy look.
Light colors make your home look cool.
Oranges, yellows, and reds highlight the sunsets and sunrises of Florida.
Any shingle color looks great on a white house.
Dark grey is good for grey homes.
Black, green, and blue are good for beige homes.
Brown, green, and grey look good on wood homes.
If you're still not sure whether you want red, blue, or yellow, take a page from your neighbor and take a look at their roof. You should do this once during the day and once at night, because different colors look different under different lights.
Does a New Roof or Roof Repair Lower My Insurance Premium?
Every home insurance company and policy is different. You should speak to your agent to find out what you need to do to qualify for a discount. That being said, if your roof is old and in bad shape, getting a new roof installed may qualify you for a discount on your premium. Call your agent and tell them you're getting a new roof and ask them directly if this will lower your premium.
Top Signs That You Need Roof Repair
How to Know You Need to Replace Your Roof
Not sure if you need roof repair? Need ceiling leak advice? Here are some of the common signs that your roof needs attention:
Damaged Roof Tiles/Shingles
Missing Roof Tiles/Shingles
Clogged Gutters
Leaky Roof
Water Damage
Mold Growth
Curling Shingles
Roof Over 12 Years Old
Whether you need a roof leak repair or a new roof installation, you can count on our local roof repair contractors for a job well done.  You see, you don't have to do it yourself or figure out how to fix a leaking ceiling, we'll take care of it all for you.
What to Consider When Getting a New Roof Installed
Are you thinking of getting a brand new roof for your home? Here's what you need to think about: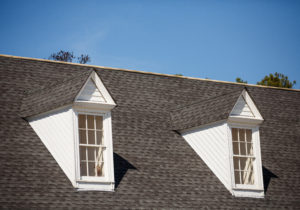 What will the new roof cost? – Wondering how much it will cost to replace your roof? When you work with us you'll get a free estimate and a competitive price for your new roof installation.
How durable will it be? – Every roofing material is different and when you speak to us we'll go over the average life expectancy of each one.
How will it do in a hurricane? – When you speak to us we'll let you know what to expect in severe weather.
Will it match my home? – You can depend on us for a variety of roofing styles and colors. We'll help you choose a roof that compliments your home.
Will my new roof match building codes? – We adhere to all building codes.
Local Roofers You Can Depend On
Here's what you'll like about our local roofers:
Family Owned/ Operated
Fully Insured
Reliable Services
Best Materials
Fair Prices
Whether you need to speak to someone about a leaking roof or a metal roof, we can help you. We'll provide you a full estimate, not just a sample. Our roofing repair experts are here to help. Just read the reviews on our site to find out more.
Serving All of Fort Pierce and Nearby Zip Codes
Need to find a local roofing company in your area? We proudly serve the following areas:
Fort Pierce
Melbourne
Vero Beach
Palm Bay
Fellsmere
Port St. Lucie
Sebastian
Rockledge
Don't see an area in your zip code? Call us to estimate your roof repair and we may be able to come to you.
Call Us Now for a Free Roof Estimate 
Call us now to speak to one of our qualified roof contractors. You'll get a free roof repair estimate and a competitive price when you call us. We look forward to assisting you. We're just a phone call away, so get in touch with us today. You'll be glad that you did.
We also provide service in these areas Fellsmere, Melbourne, Palm Bay, Port St. Lucie, Rockledge, Sebastian, and Vero Beach.