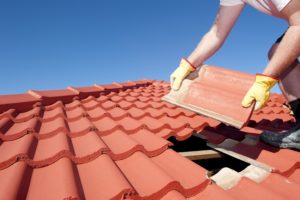 Want a roof repair contractor in Port St. Lucie that you can depend on for your next roof project, roof repair, or new roof installation? Do you also want to get a fair price for these local roofing services? Then you'll be glad to know that you'll get that and more when you work with us. If you notice visible damage to your roof, you can count on us for reliable repairs at a competitive price. You see, we hold our work to a high standard and are committed to excellence. Call us today. Our roofers forward to making your project a complete success.
Get These Services from Our Local Roofers
You can count on us for a full line of roofing services. In fact, you can depend on us for all of your general contracting and home remodeling needs. Here's some of the roofing services we provide. Whether you need a new roof or roof maintenance on your existing roof, you can always count on us to be there when you need us the most.
New Roof Installation
Reroofing Service
Roof Replacement
Roof Maintenance
Roof Repair
Main Benefits of  New Metal Roof Installation
A metal roof is durable, last a long time, and need little maintenance. These roofs may last up to 40 years and are fire resistant.
Main Benefits of Local Tile Roof Construction
A tile roof is very durable and may last up to 50 years. They look very elegant and will add a touch of class to any home. They are fire resistant and a great choice if you want a roof that will last a very long time.
Main Benefits of a Polymer ReRoofing
These roofs are eco-friendly and resemble slate roofs. They are durable, fire resistant, and a fine choice for any home.
Main Benefits of a New Shingle Roof Installation
Shingle roofs are your choice for color. They last up to 20 years, are durable, and are fire resistant.
How to Pick a New Roof Installationfor Your Home
Price – Every homeowner has a different budget and every roof style comes at a different price. You can depend on us for a free estimate and a competitive price. We're pleased to answer any questions you may have.
Style – Each home has a unique style and we'll make sure your roof matches it.
Durability – All roofing materials last for a specific amount of time. We'll go over the life expectancy of each one with you.
Building codes – Our roof installations comply with all building codes.
How to Choose Shingle Colors When Speaking to Our Roofing Contractors
White houses look good with all shingle colors.
Wood houses look good with brown, green, and grey shingles.
Beige houses look good with black, green, and black shingles.
Grey house look good with light and dark grey shingles.
Grey and green shingles give a beachy feel.
Orange and red shingle look good against Florida sunrises and sunsets.
Will a New Roof Lower My Insurance Premium?
This, of course, depends on your insurance provider. Some insurance companies offer a discount to homeowners who replace their roof. Be sure to call your insurance agent and discuss this with them. Tell them you plan to replace your roof and that you want to know if there are any discounts available for that. Be sure to keep the receipts for your new roof installation for proof for that or if you happen to switch to a new home insurance agent.
Signs That You Need Roof Repair or a New Roof
Think you may need roof repair? Here are few reasons to give us a call to to take a look at your roof: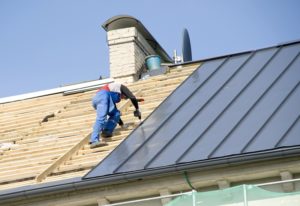 Damaged Roof Tiles/Shingles
Missing Roof Tiles/Shingles
Clogged Gutters
Leaking Roof
Interior Water Damage
Mold Growth
Curling Shingles
Roof Over 12 Years Old
If You Want to Find a Local Roofer, We Proudly Serve Port St. Lucie
Want to find local roofers? We serve the following areas:
Port St. Lucie
Palm Bay
Melbourne
Vero Beach
Fort Pierce
Fellsmere
Sebastian
Rockledge
Why Call Our Roofers Today

Family Owned and Operated
Insured for Your Protection
Dependable Services
Quality Materials Used
Competitive Prices
Call Us Today
Call us today for a fair estimate from our roof contractors in Port St. Lucie. You'll get a competitive price from us. We look forward to serving you today.
We also serve Ft. Pierce, Fellsmere, Melbourne, Port St. Lucie, Palm Bay, Sebastian, and Vero Beach.