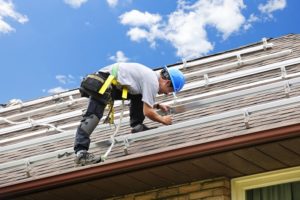 Want a roof repair contractor in Sebastian that you can depend on for all of your roofing needs, including roof repair, roof construction, and reroofing? The great thing is you can get the very best roofing services for a fair and competitive price when you partner with us for your next roofing project. Call us now for a free roof estimate from us. We look forward to hearing from you today and letting you know how much new roof costs
When to Get Roof Repair or Installation from the Best Roofers
Not sure if you need roof repair? Here are some of the common signs that your roof needs to be repaired or that a new roof needs to be installed:
Busted Roof Tiles/Shingles
Absent Roof Tiles/Shingles
Blocked Gutters
Leaking Roof
Water Damage
Mold Growth
Curly Shingles
Roof Older Than 12 Years
Benefits of Metal Roof Installation
Metal roofs are durable, fire resistant, and attractive. They can last up to 40 years and are just what you need if you want a roof that doesn't need a lot of maintenance. They also reflect away heat from your home, which is a benefit if you live in Florida.
Benefits of Tile Roof Installation
Tile roofs are long-lasting. Some last as long as 50 years. They're fire resistant and very durable. This is the kind of roof you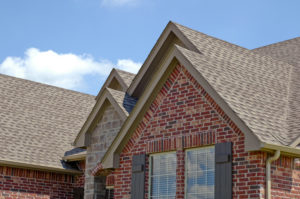 need if you want to add a touch of class to your home.
Benefits of New Shingle Roof
Shingle roofs are your solution for a colorful roof. They last up to 20 years and are fire resistant. These durable roofs are a great way to bring color to your home.
Benefits of Polymer ReRoofing
The roofs are eco-friendly and resemble slate roofs. They're fire resistant and durable.
Will My Insurance Lower if I Get a New Roof or a Roof Repair?
This may or may not be the case. You need to speak with your insurance agent and ask them if they offer a discount on your home insurance premium for the installation of a new roof. If they do, save your paperwork, because you'll most likely need it for proof of roof installation.
What to Look for in a New Roof
Price – Everyone has a different budget for their new roof and that's why we provide a variety of styles to choose from. You'll get a free estimate with us and a competitive price.
Style – Your roof should match the style of your home. We'll help you make a wise choice.
Durability – Each roofing material has a different life expectancy. Some last 20 years, while others last 40 to 50 long years.
Building code – Your new roof will be in compliance with all building codes.
Local Roofers You Can Rely On
Here's just some of the reasons our customers enjoy working with us:
Family Owned Business
Insured Roofing Services
Reliable Services
Superior Materials Used
Competitive Rates
Call Us Now for a Free Roof Estimate in Sebastian, FL
Call us today for roofing services you can rely on. We look forward to providing you with a fair estimate today.
We also serve Ft. Pierce, Fellsmere, Melbourne, Port St. Lucie, Palm Bay, Rockledge, and Vero Beach.