Roofing Tips You Can Use for Your Roof Today
Roofing Tips You Can Use for Your Roof Today
Whether you have a metal, tile, or shingle roof, you need to maintain it for it to last the longest amount of time possible. If you don't even know where to begin, you can use the tips in this blog as a place to start. If you know your roof is damaged, call us today for roof repair services.
Clear Gutters Are a Must for a Great Roof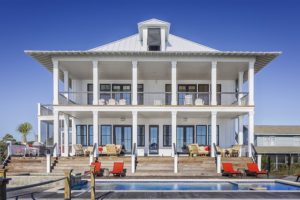 Water damage usually occurs when water pools on your roof, because it doesn't have anywhere to flow to. To reduce the amount of water that's on your roof you can start by always making sure your gutters are clear of any debris and that water flows through them easily and quickly. This may mean that you need to clean you gutters every other weekend, but it'll be worth it because much less water will pool on your roof. If you more money than time, have a professional contractor clean your gutters for you.
Keep Trees Trimmed
Trees are beautiful and make and attract lovely birds to your yard. However, tree branches shouldn't touch your roof in any way. Keep up on this by keeping your tree trimmed. If you need to get rid of a heavy tree branch use the service of a landscaper, because that's the safest way to do it.
No Moss or Leaves on Your Roof
Your roof should be free and clear of any moss, leaves, or debris. Use the services of your local roofer  to keep your roof sparkling clean. This is really the safest option for you and the best way to keep your roof intact. Never ever use a pressure washer on your roof. You will definitely damage it that way. Remember, roof maintenance services are much more affordable than roof repair services, so don't damage your roof by trying to maintain it.
Call Your Local Roofer for an Inspection 
Part of proper roofing maintenance is a yearly roofing inspection. That's the only way to keep an eye on your entire roof, including parts of your roof that can't easily be seen. This also catches roof damage while it's still minor and only requires roof repair. If you want to extend the amount of time between new roof installations, then make sure you get your roof inspected by a local roofer at least once a year. Trust us when we say, you'll be glad that you did.
Signs That You Need Roof Repair
Here are some of the common signs of roof damage:
Curling shingles
Broken tiles
Dark spots
Broken chimney
Missing tiles or shingles
Rusty spots
Damp areas in your attic
Visible daylight in your attic
Water stained ceilings
Soft spots on walls
Stained wall paper
Peeling exterior paint
If you notice any of the above on your roof or in your roof, call us today for a roof inspection. Chances are you need roof repair, so don't delay it. The damage to your roof will only get worse.
Categories: Uncategorized